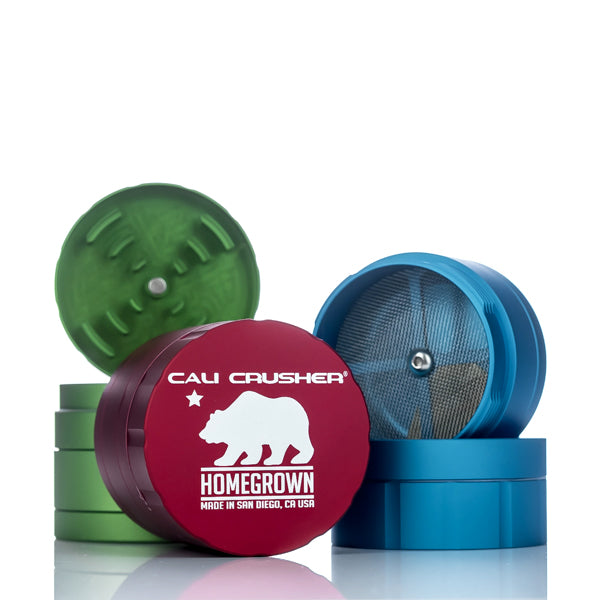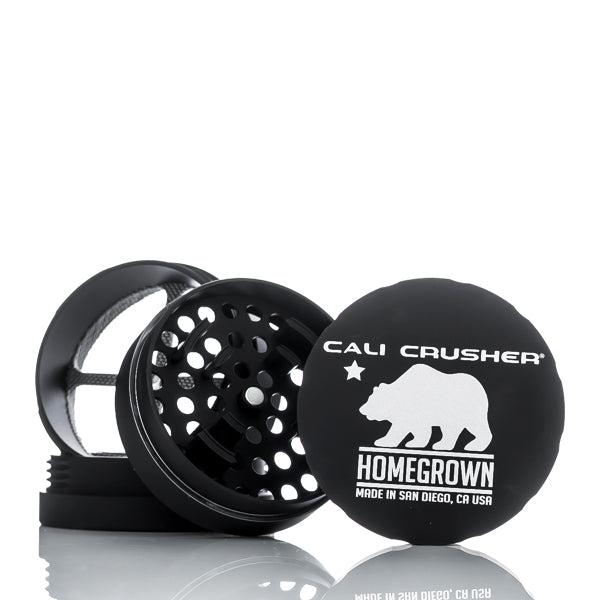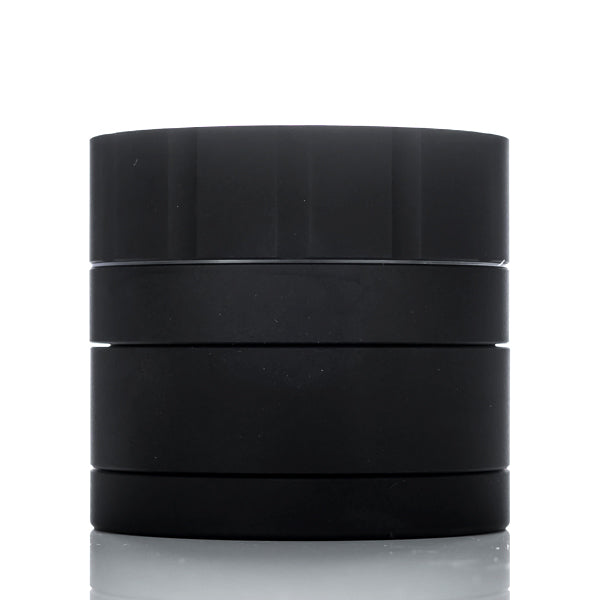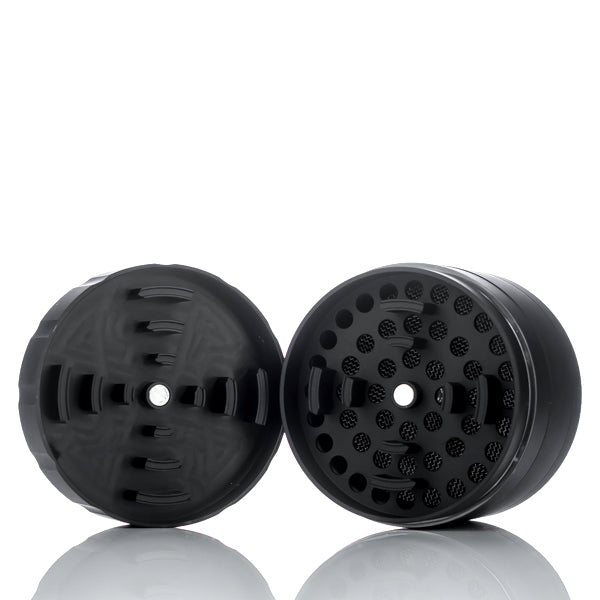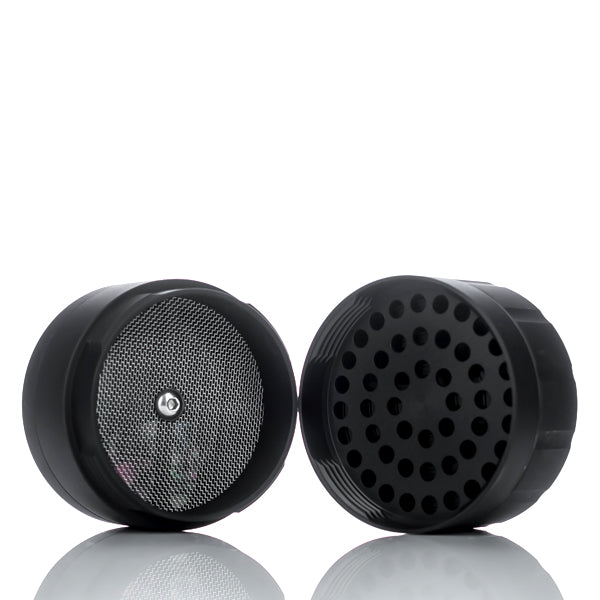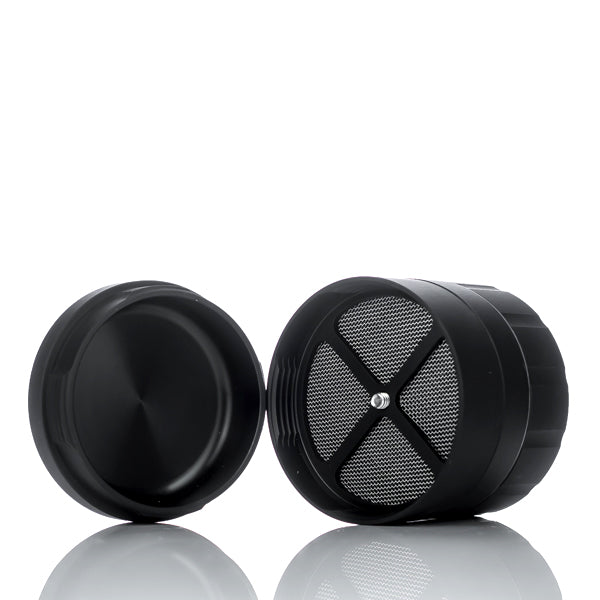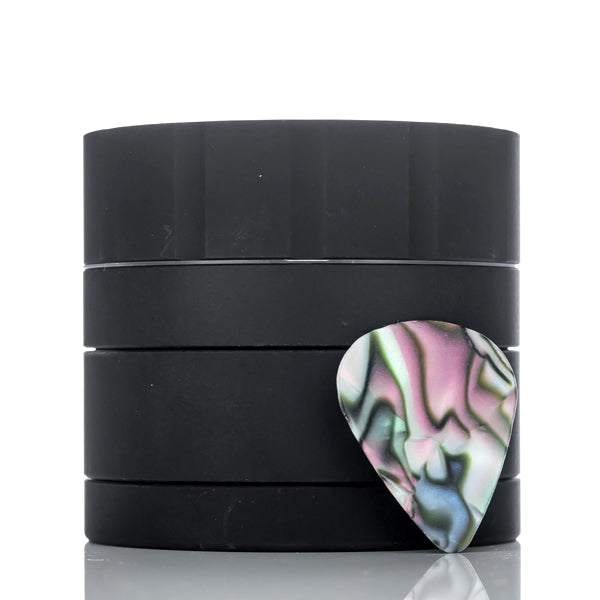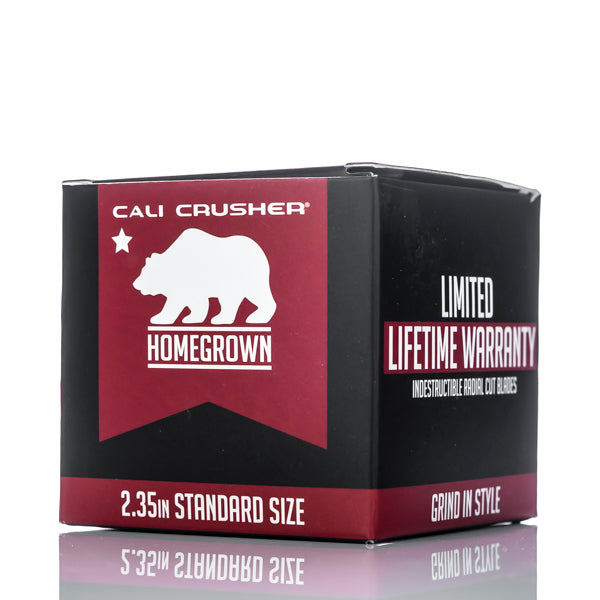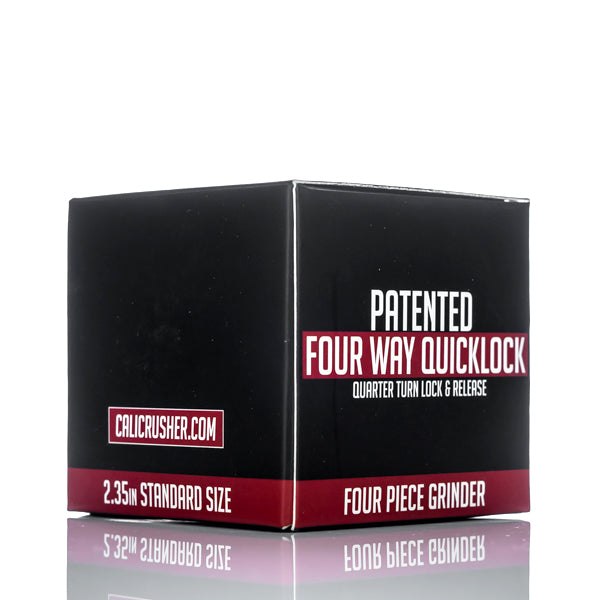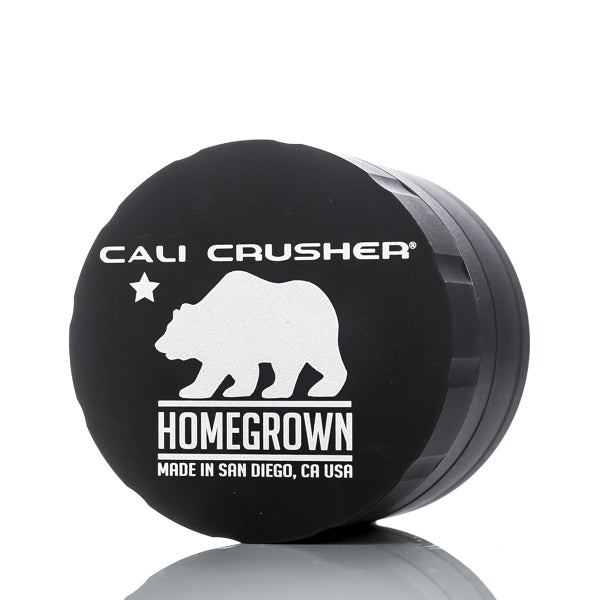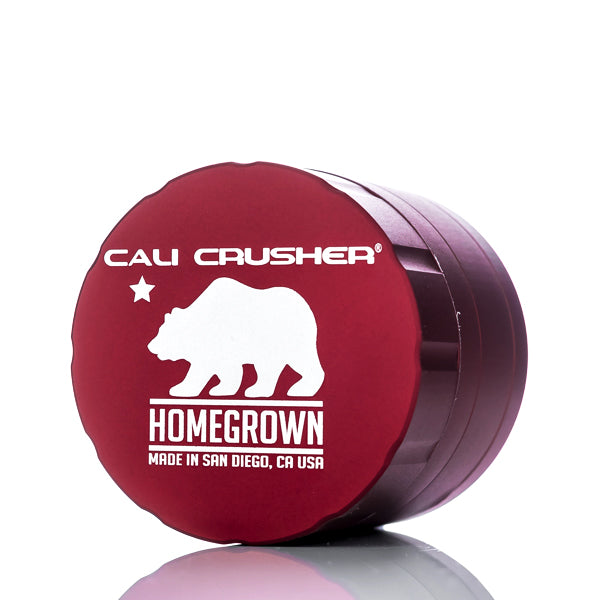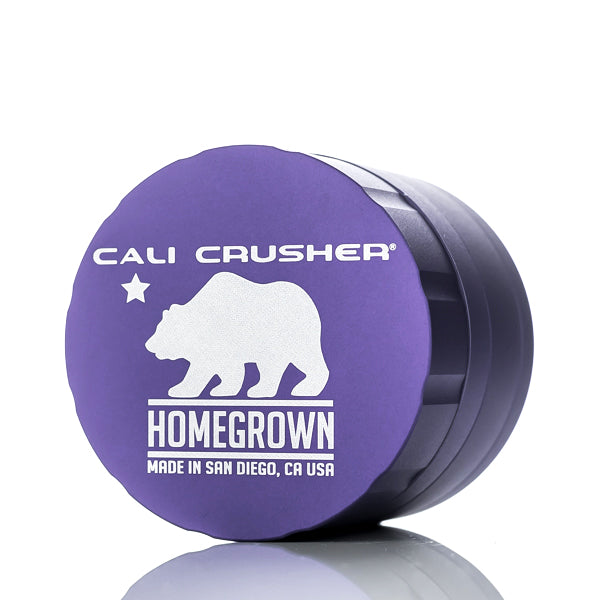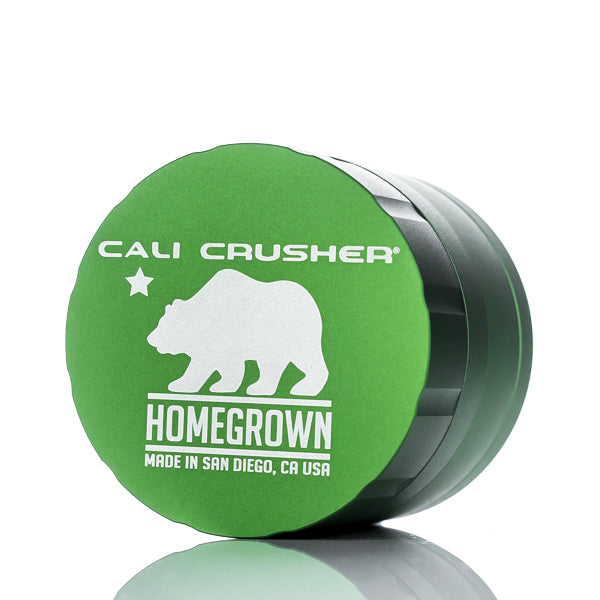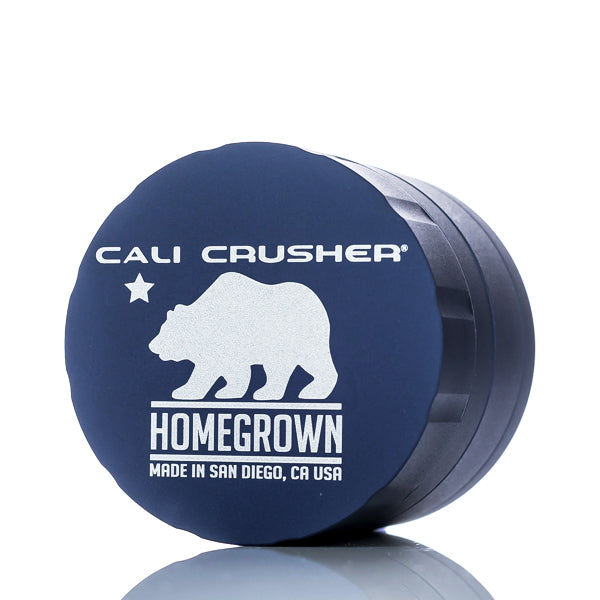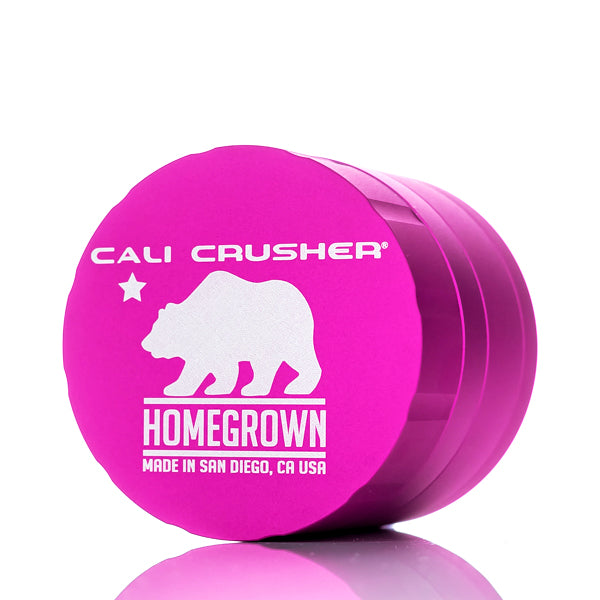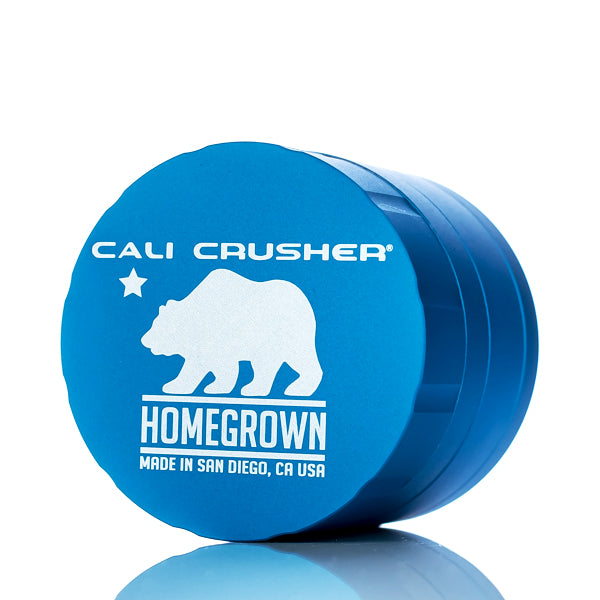 Cali Crusher Homegrown Standard Quick Lock Grinder
US Made Precision 4-Piece Grinder w/ Quick Lock Technology
Cali Crusher presents their revolutionary Homegrown 4-piece Grinder. These grinders are proudly made in the USA from 6061 aerospace aluminum, and finished a type II anodizing with a sand blasted finish. Their patented 4-Way Quick Lock System allows for quick-and-easy disassembly, and reassembly, with a simple 1/8 turn. No more fiddling around with fine threads; worrying about cross threading or jamming.
The Best Herb Grinder On The Market
The Homegrown Grinders utilize a patented Radial Blade System, which cut one way and fluff the other. The advanced tooth pattern allows for high capacity loading, while the large hole pattern prevent clogging. Cali Crusher uses powerful neodymium earth magnets to secure the top, and a replaceable plastic O-ring to ensure smooth operation. Each grinder comes with 210 count micron screen that can be easily replaced or upgraded using a 3/32 inch hex wrench. Lastly, the bottom catch features deep side walls with rounded edges for easy collection.
Proudly manufactured in San Diego, California.
Product Specifications:
Original 4-Way Quick Lock technology: a quarter turn to open and close
Removable screen for upgrades, repairs and cleaning
Rounded catch chamber delivers seamless pollen collection
Grooved edges for easy grip
Ultrasonically cleansed 6061 aerospace aluminum
Powerful magnets produce superior closure: grab the grinder by the lid
Patented radial blades for maximum shred: cuts one way, fluffs the other
New blade layout allows for a larger loading capacity
Teeth covered under a lifetime warranty
Includes a guitar pick scraper
Diameter: 2.22"
Height: 2.03"
Add text about your shipping policy
Add text about your shipping policy
Add text about your product warranty
Add text about your product warranty
Add text about your payment
Add text about your payment