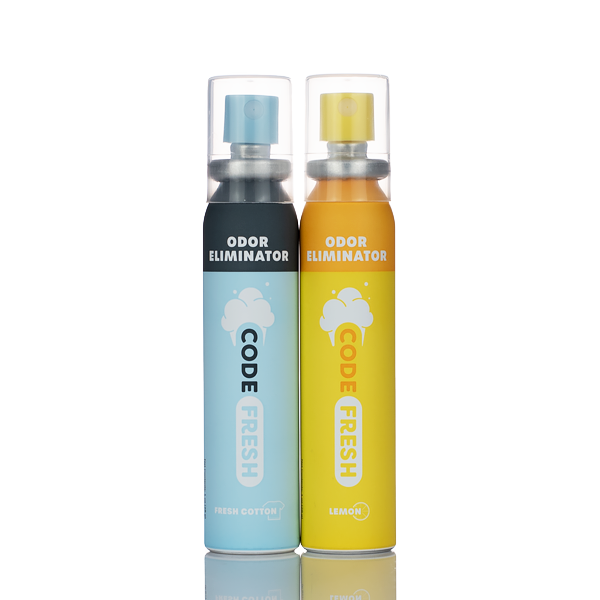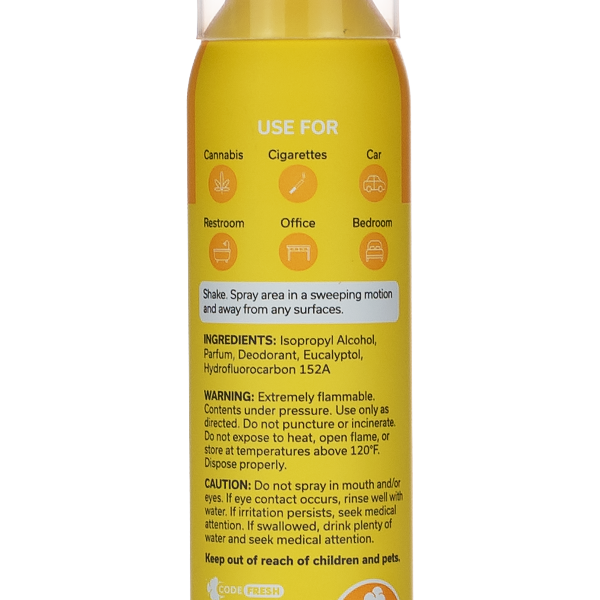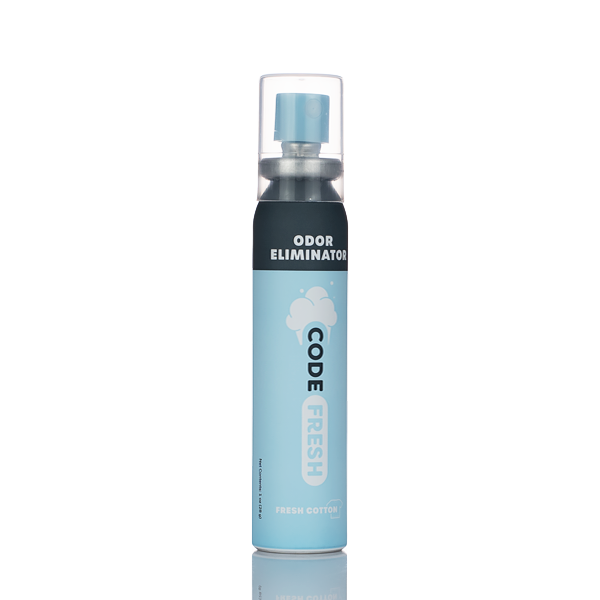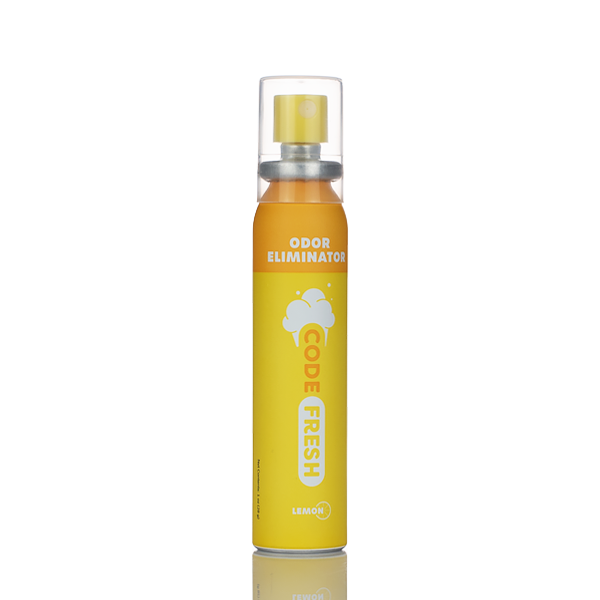 Code Fresh Odor Eliminator 1oz Spray
Eliminate odors and apply a fresh scent with Code Fresh spray!
Urgent odors require an urgent response. If your space is on a high-alert level of stench, then it's time to grab Code Fresh. Our powerful sprays blast away persistent odors in an instant. The blissful breeze of satisfyingly-scented goodness is a bonus.
Bathrooms, cars, gym bags, and even smoke stenches don't stand a chance against Code Fresh's effective odor-eliminating formula. Grab a bottle, spray, and enjoy the excellence of your favorite Code Fresh scent anytime and anywhere!
Available in two scents:
Fresh Cotton: Enjoy the pleasant scent of freshly cleaned laundry without all the effort. Fresh Cotton removes bad odors and gives your space that just-cleaned feeling in an instant.
Lemon: Brighten up your space with a spray of sunshine. A quick blast of citrusy lemon is all it takes to banish bad odors and lift your spirits.
Product Specifications:
1oz Aerosol Can

Two Great Scents
Odor Eliminating
Add text about your shipping policy
Add text about your shipping policy
Add text about your product warranty
Add text about your product warranty
Add text about your payment
Add text about your payment