A portable dab device made in the USA by Evolv
Evolv presents the Cricket, a pocket friendly dab device engineered to perfection and built from high grade material in the USA. The Cricket is an all-in-one device with high efficiency to deliver a full flavor dab on the go. Heats up instantly and cools down in seconds, allowing for chain dabs as fast as you can load them.
The Cricket is constructed from scratch resistant stainless steel with a carbon fiber faceplate inlay. Inside is a built-in battery, good for 50 to 100 puffs per charge, and a USB-C charging port. The Evolv chipset utilizes a three button control interface: a large firing button to fire and lock/unlock the device, and two adjustment buttons the adjust the temperature by 1° increments from 150°F to 600°F. The magnetic cap allows for quick and easy loading, while housing a replaceable glass chimney. A slide out compartment at the bottom of the device will reveal a concentrate storage container, along with a magnetic mini dab tool.
The Cricket features a replaceable stainless steel tub that is easily loaded from the top of the device. To load: simply pull the cap off, load a dab into the tub, and replace the cap. To fire: set your desired temperature, press and hold the firing button until the screen reads 'READY', give a smooth and steady drag on the device. Repeat as necessary. To clean: remove cap, the screen will read 'CAP OFF' and set temp to max. Press and hold fire button to burn off any remaining concentrate. Use a cotton swab as you would with most concentrate devices. The efficiency of the Cricket is high and there should be close to nothing left if used properly.
Evolv's tried and true temperature control technology
Evolv is an American vapor technology company who's legendary chipset technology has advanced the way vapes work and the functions they offer. Evolv is known for their engineering capabilities, high efficiency chipsets, and for introducing temperature control to the mass market. Evolv continues to be one of the top manufacturers in chipsets for the vaping industry, and has now brought their superior technology to the 710 community.
Pro Tip: Load small sized dabs into the Cricket for maximum efficiency. Less is more with this device, but the hits are big and flavorful. We found that a 6 to 8mm glob works great in the Cricket at 500°F to 600°F.
Product Specifications:
Tightly Temperature Controlled
Heats In 1 Second, Cools In 5 Seconds
Built-In Battery

Temperature Settings
Safety Features
Portable
Product Includes:
Cricket Pocket Dab Device

5 Extra Concentrate Pucks
Spare Glass Chimney
USB-C Charging Cable
Add text about your shipping policy
Add text about your shipping policy
Add text about your product warranty
Add text about your product warranty
Add text about your payment
Add text about your payment
Customer Reviews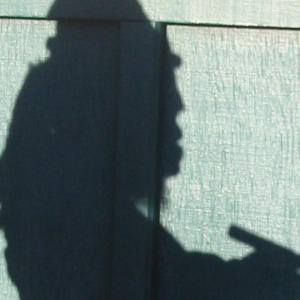 DB
03/07/2023
Daniel B.

United States
Perfect pocket dab device !
My overall experience has been great, this dab device is perfect for on-the-go, and, I use it at home also ! Check out more about it here: https://thevapor.ninja/2023/02/02/the-evolv-cricket/ !