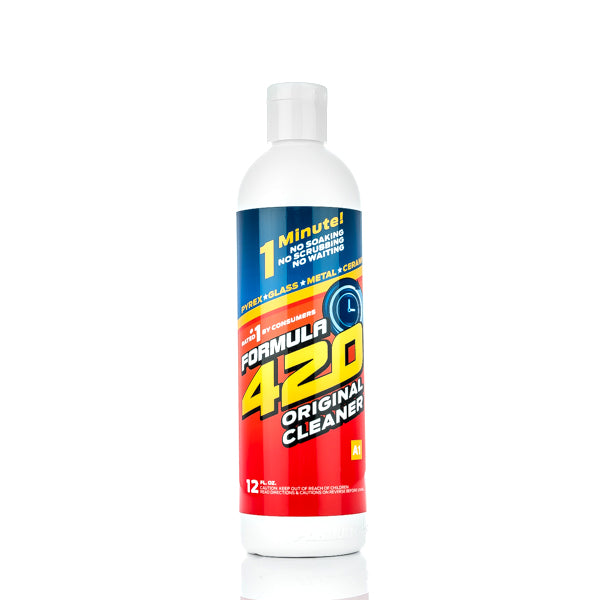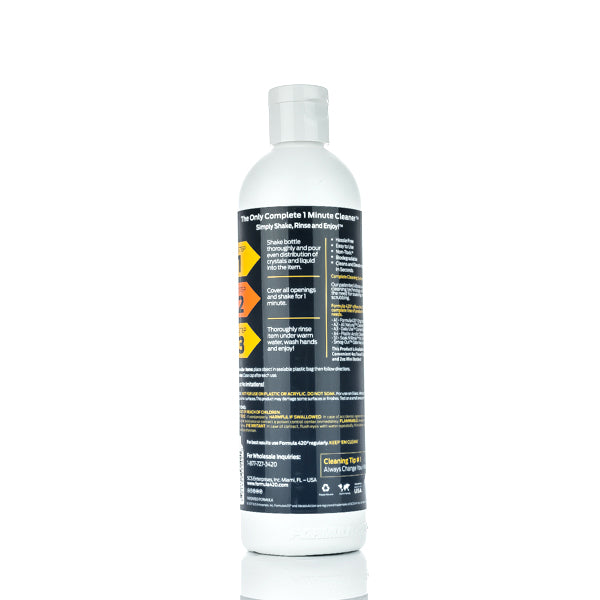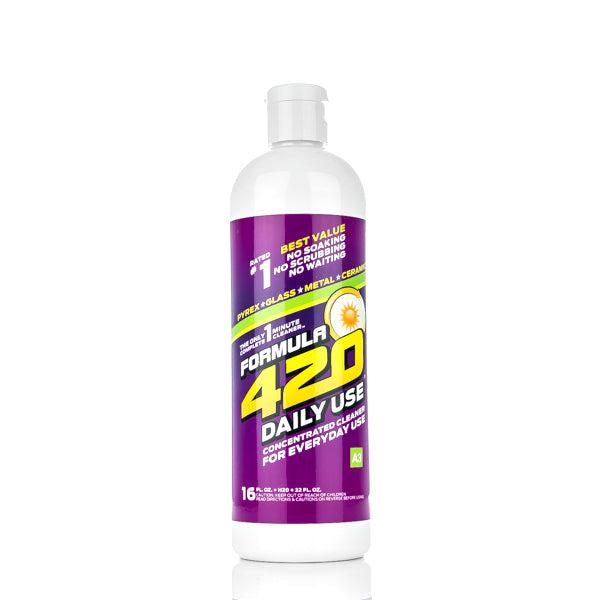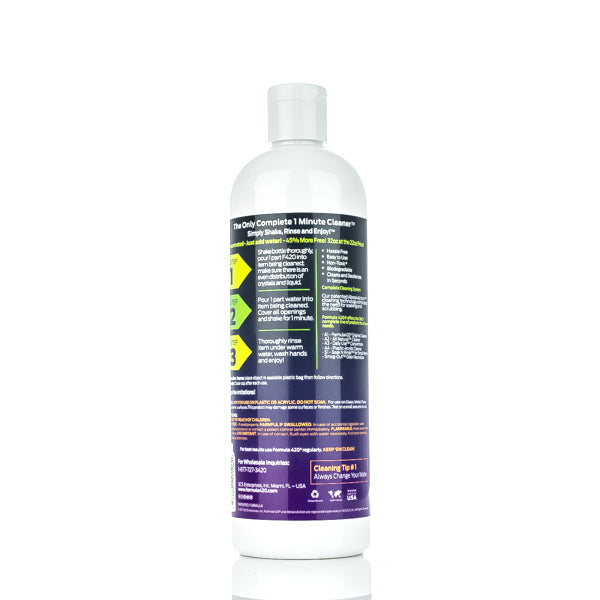 Formula 420 Bong Cleaner - Full Size
The Formula 420 Cleaner lineup for all your bong cleaning needs
Formula 420 offers a lineup sure to help keep all your favorite pyrex, glass, metal, and ceramic 420 pieces and accessories nice and clean. Nobody prefers using a dirty piece over a fresh clean piece, but the cleaning process can often be tedious for the average toker. Well not anymore! No matter how often, or not often, you clean your piece; Formula 420 is here to make the process fast and easy. 
The Original 420 Cleaner for normal cleaning use
Formula 420 Original Cleaner is their original 1 minute cleaner using exclusive AbrasivAction™ technology, eliminating the need for soaking and scrubbing. Simply Shake, Rinse and Enjoy! 12oz bottle.

Soak N Rinse 420 Cleaner for that extra dirty bowl or downstem
Formula 420 Soak N Rinse features their exclusive No-ScrubAction™ Cleaning Technology, eliminating the need for shaking or scrubbing. Formulated for smaller items Formula 420 Soak-N-Rinse is the perfect complement to all other Formula 420 Cleaners. 16oz bottle.
Daily Use 420 Cleaner concentrate for you when you need clean glass everyday
Formula 420 Daily Use Concentrate is formulated with Formula 420's loyal customers in mind. Now it is more affordable for you to keep your pieces clean daily. This concentrated cleaner must be diluted by simply adding water. This 16oz bottle converts into 32oz after being diluted for ultimate cleaning and savings!
Note: This cleaning solutions can only ship via ground shipping.
Add text about your shipping policy
Add text about your shipping policy
Add text about your product warranty
Add text about your product warranty
Add text about your payment
Add text about your payment