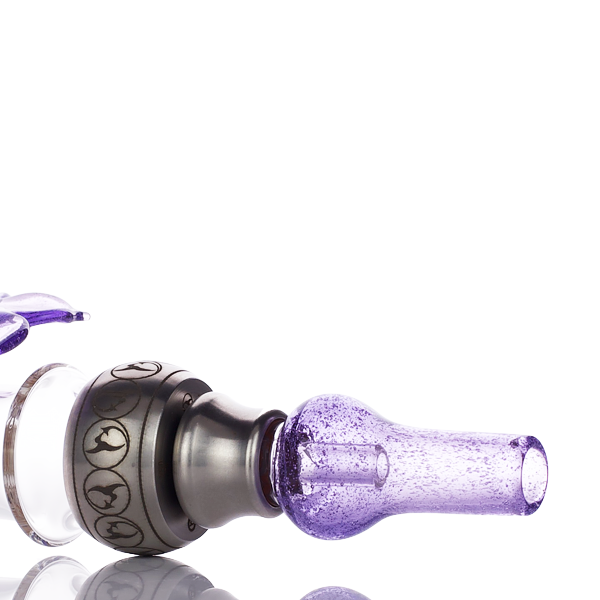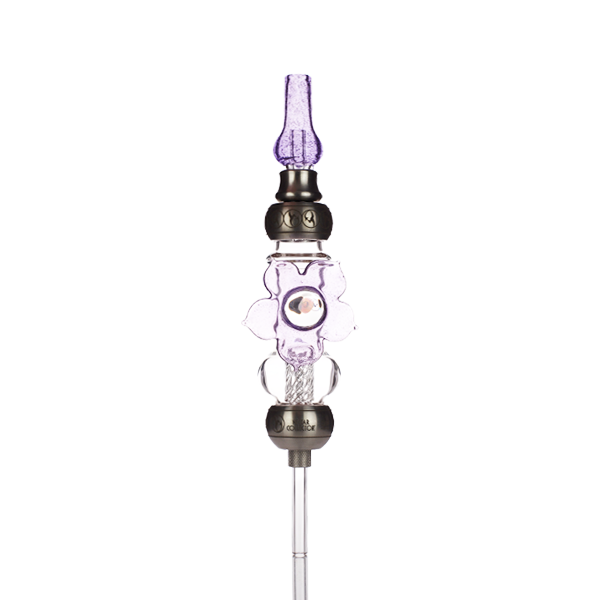 Nectar Collector Flower Pro Kit
Grown exclusively in the Nectar Collector Glass Garden
Nectar Collector's resident glass gardener, Rainbow, has been busy creating their new crop of Nectar Collector Flower Pro's; and boy do they have green thumb! The Nectar Collector Flower Pro combines their traditional Nectar Collector style and a beautiful, opal-infused glass flower to create a rig that stuns as well as rips.
The Flower Pro features two laser engraved connectors for a water-tight seal. The Vortex Venturi Diffuser creates epic water movement for the coolest hits. The removable core quartz Stinger Tip is efficient and offers the tastiest of clouds. Topped off with a color-coordinated mouthpiece, the Nectar Collector Flower Pro is yet another pretty heady you've come to expect from Nectar Collector.
Convert this into a water filtered hammer hand pipe by using the Nectar Collector Hammer Delux Attachment!
Nectar Collector recommends using Formula 710 to keep your Nectar Collector clean and fresh!
Product Includes:
1 x Flower Pro Core
1 x Infinity Tech 26mm Connector
1 x Infinity Tech 26mm Connector Threadless
1 x Infinity Tech Nectar Connector
1 x Infinity Tech Mouthpiece Core
1 x Infinity Tech 16mm Connector
1 x Infinity Tech Vortex Venturi Diffuser Threadless
1 x Infinity Tech Spillguard
1 x Stinger Tip Connector
1 x Quartz Stinger Tip
Add text about your shipping policy
Add text about your shipping policy
Add text about your product warranty
Add text about your product warranty
Add text about your payment
Add text about your payment