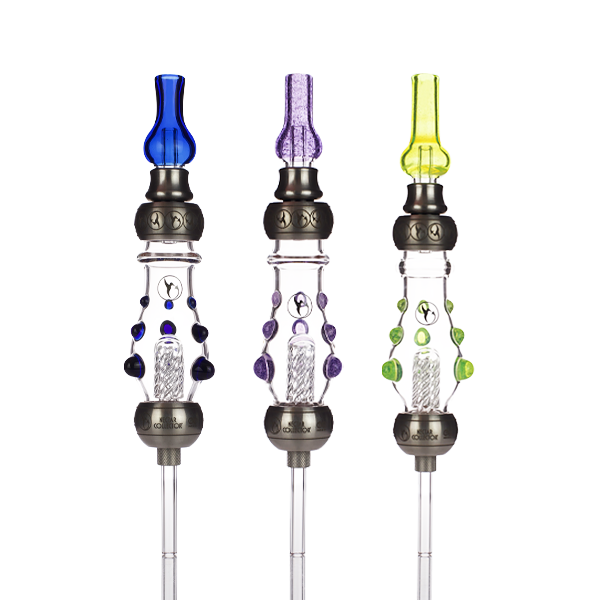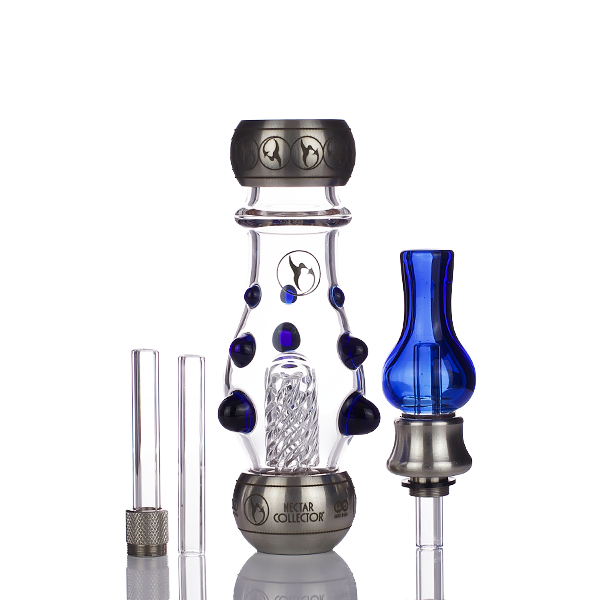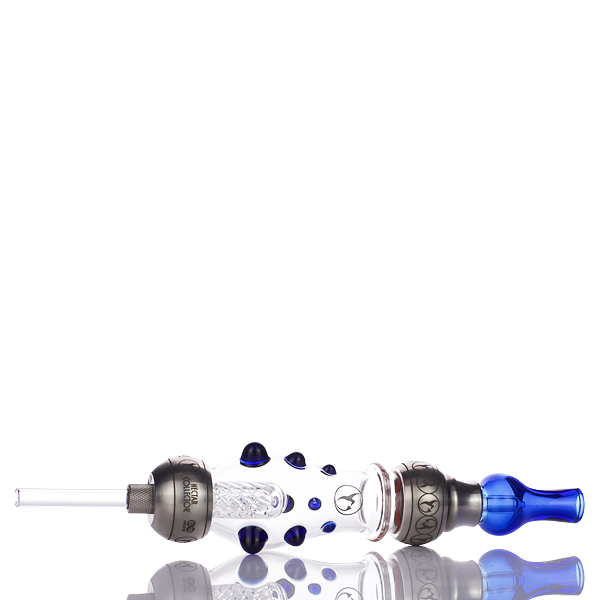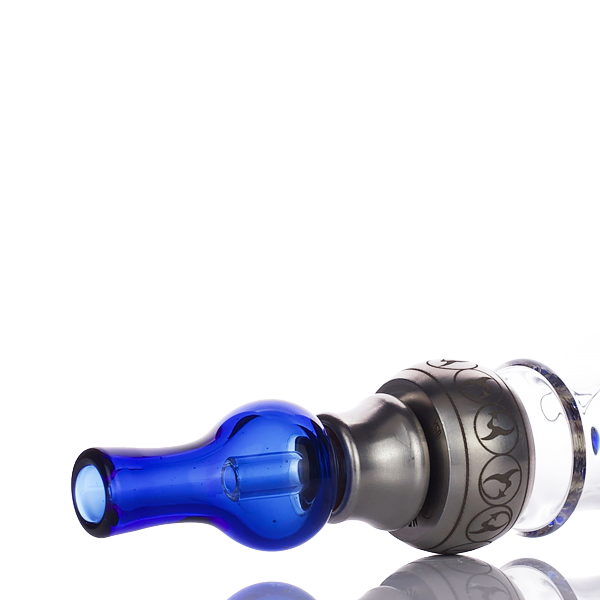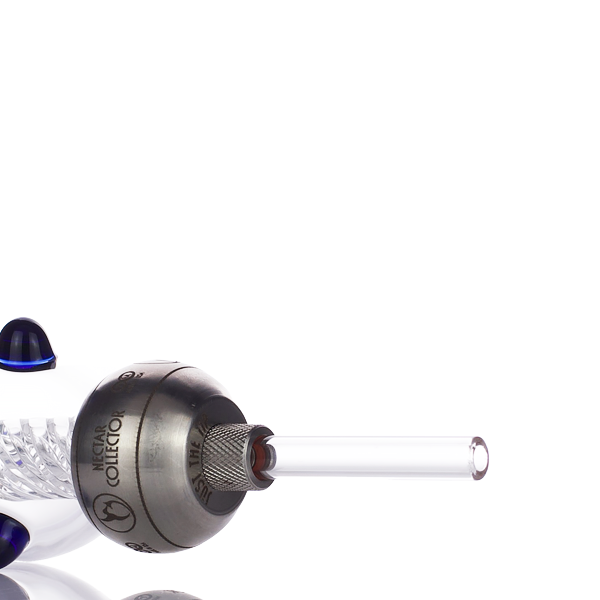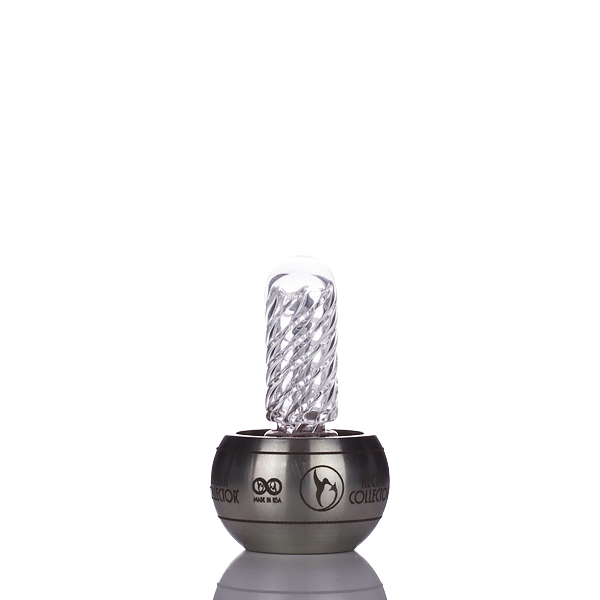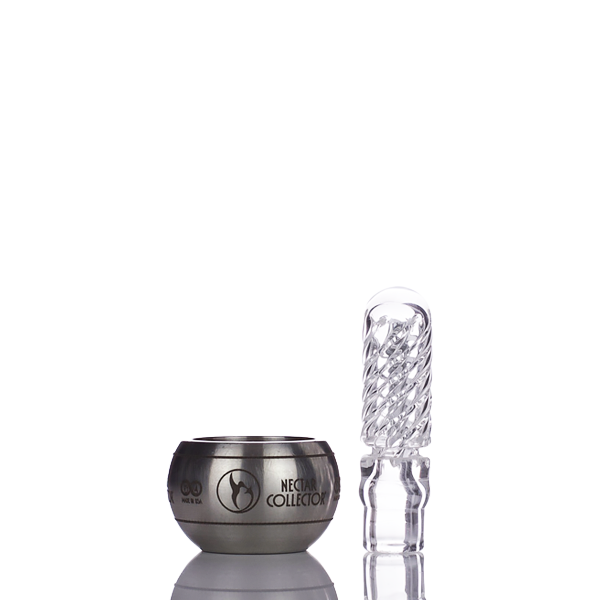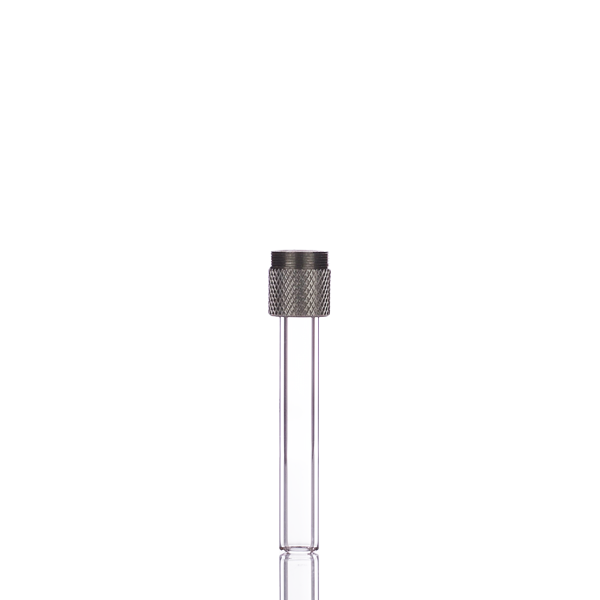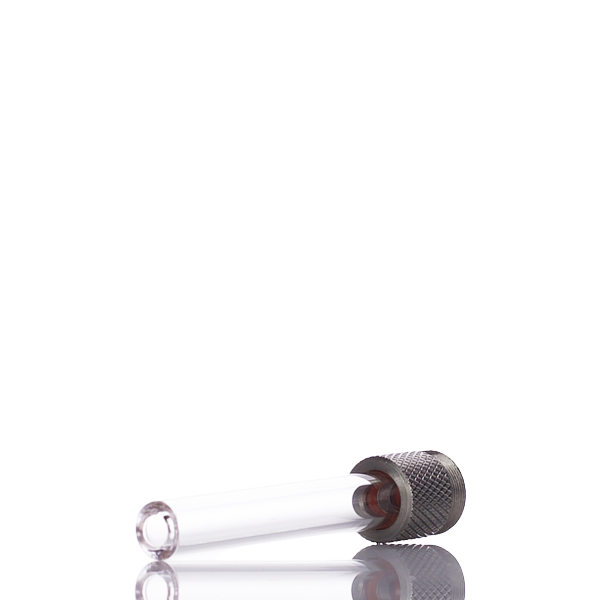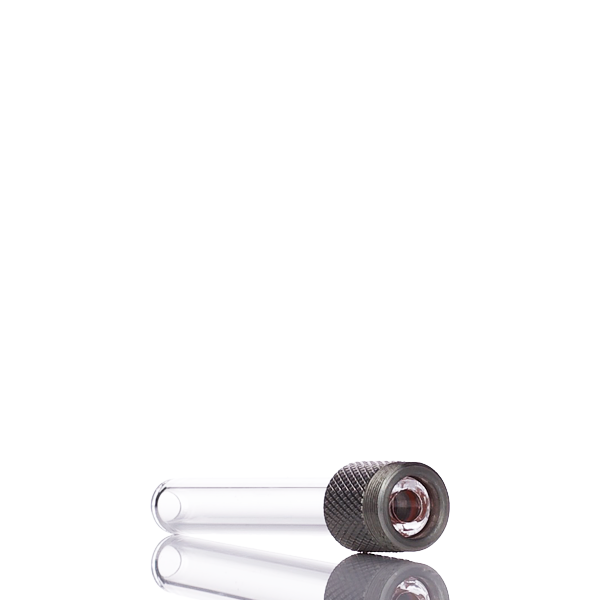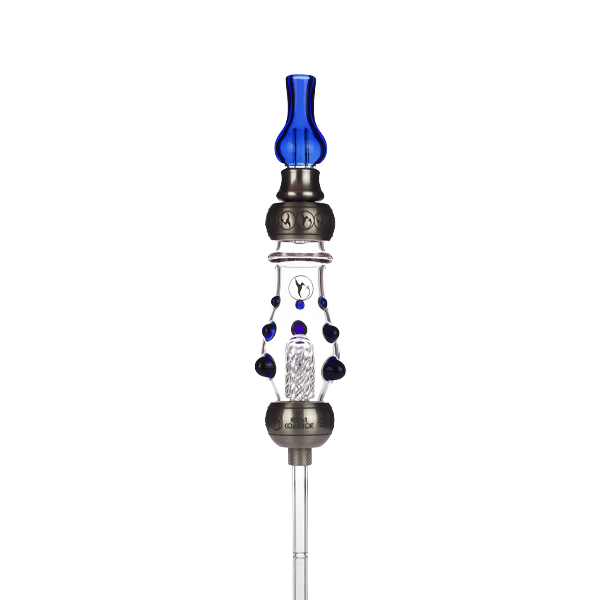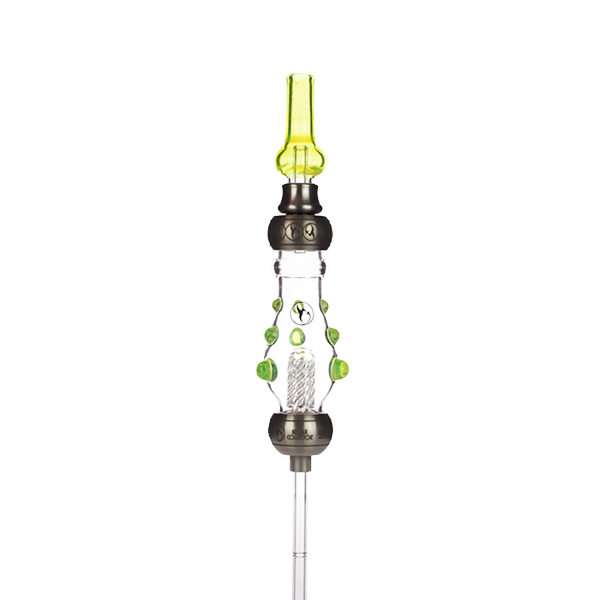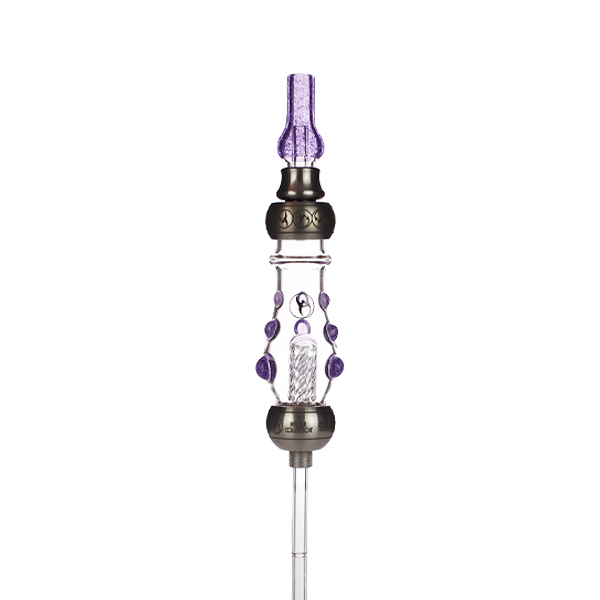 Nectar Collector Pro Delux Kit
The Nectar Collector Pro Delux Kit is the next generation Delux, worked version of the Nectar Collector Pro.
The Nectar Collector Pro Delux is the Pro in its final form. Nectar Collector has taken the tried and true form factor of the Pro and enhanced every part with Infinity Tech, meaning every piece is threadless and easily removable. The Pro Delux Kit contains everything you need for the perfect glass vertical dab rig experience with the convenience and optionality that comes with Infinity Tech.
The Pro Delux Core is crafted from hand-blown borosilicate glass, complete with roll guards, to keep your piece from falling off the table. Connect the spillguard and Vortex Venturi Diffuser to hold your water in place and to maximize its filtration and cooling. Use the connectors to attach the mouthpiece and Stinger Tip, and you're ready for take off. Every piece is 100% made in the USA and is backed by a lifetime guarantee on workmanship excluding tips.
Convert this into a water filtered hammer hand pipe by using the Nectar Collector Hammer Delux Attachment!
Nectar Collector recommends using Formula 710 to keep your Nectar Collector clean and fresh!
Product Includes:
1 x Pro Delux Core
1 x Infinity Tech 26mm Connector
1 x Infinity Tech 26mm Connector Threadless
1 x Infinity Tech Nectar Connector
1 x Infinity Tech Mouthpiece Core
1 x Infinity Tech 16mm Connector
1 x Infinity Tech Vortex Venturi Diffuser Threadless
1 x Infinity Tech Spillguard
1 x Stinger Tip Connector
1 x Quartz Stinger Tip
Add text about your shipping policy
Add text about your shipping policy
Add text about your product warranty
Add text about your product warranty
Add text about your payment
Add text about your payment