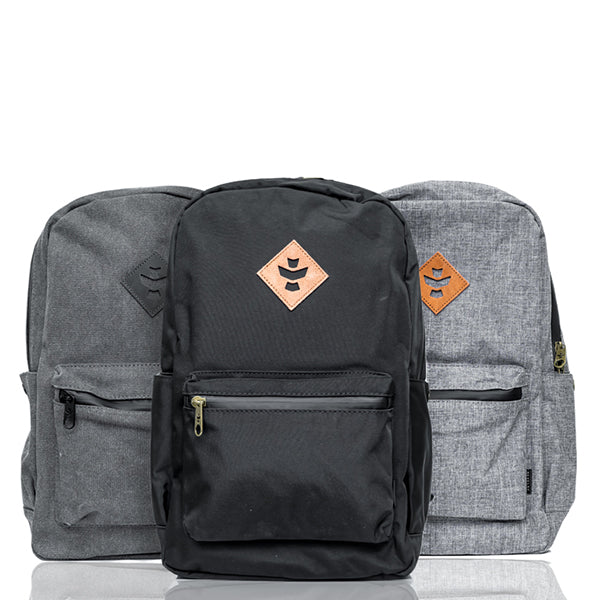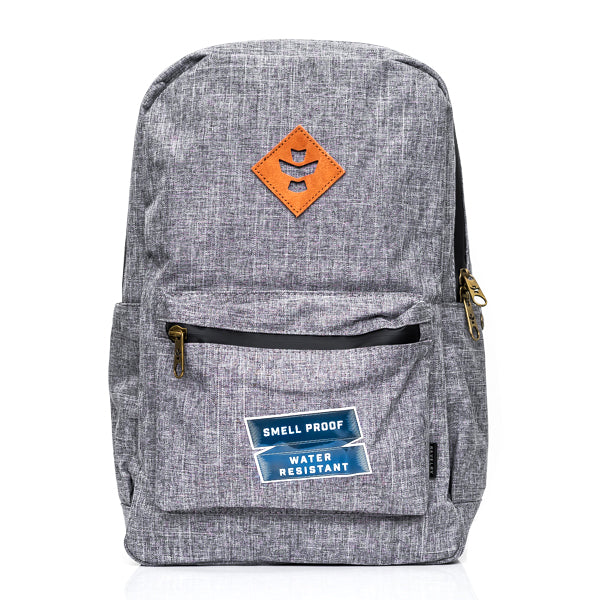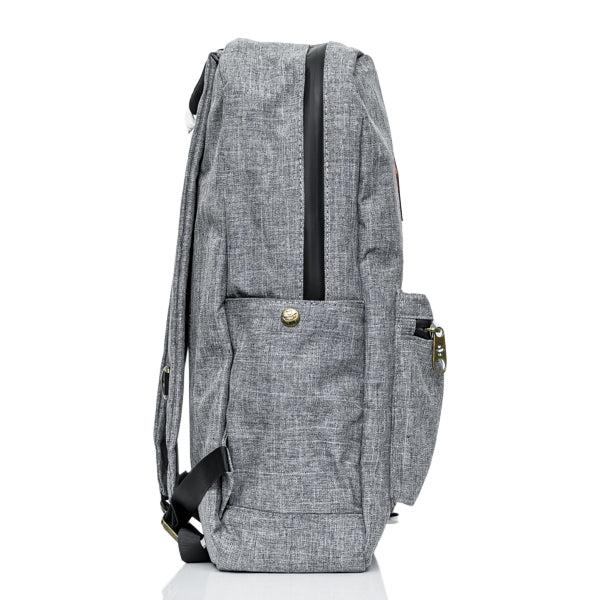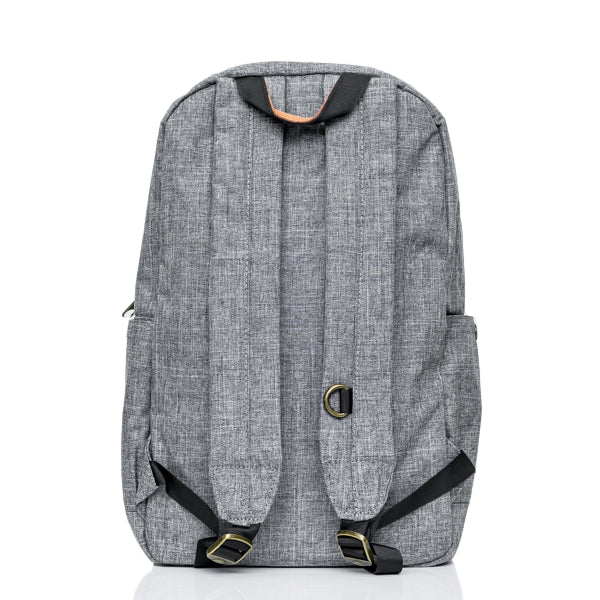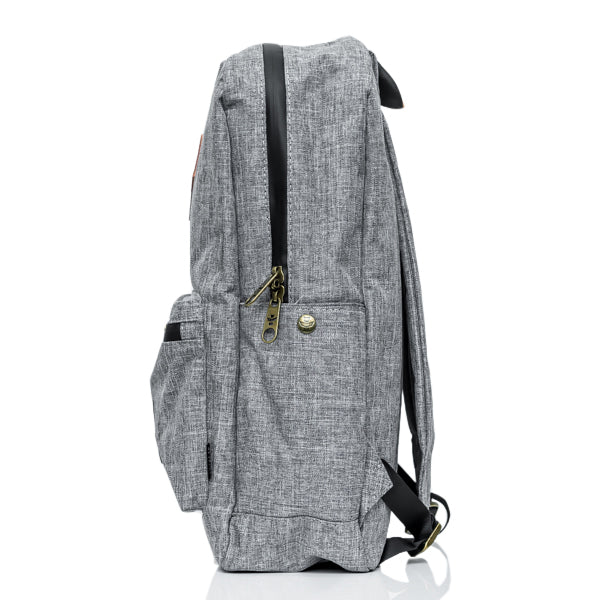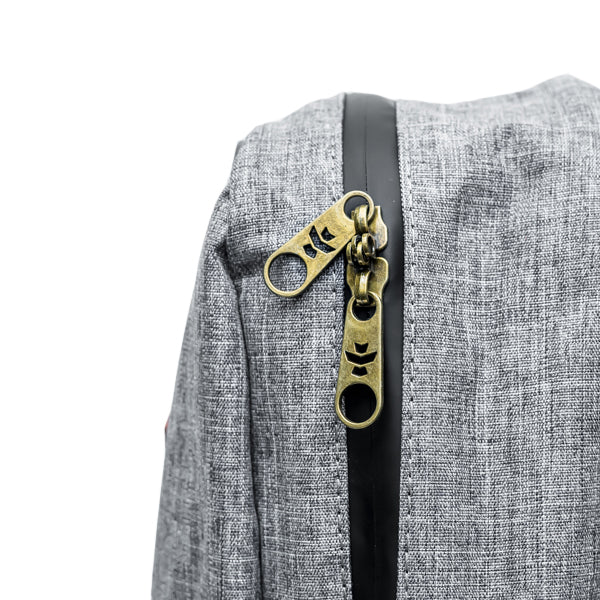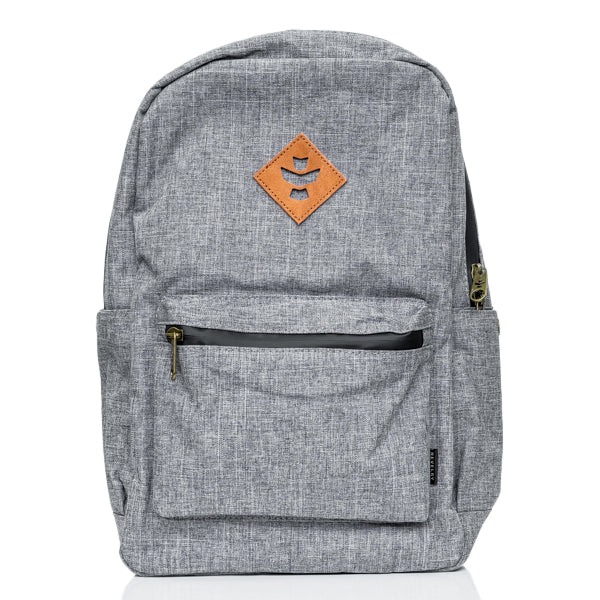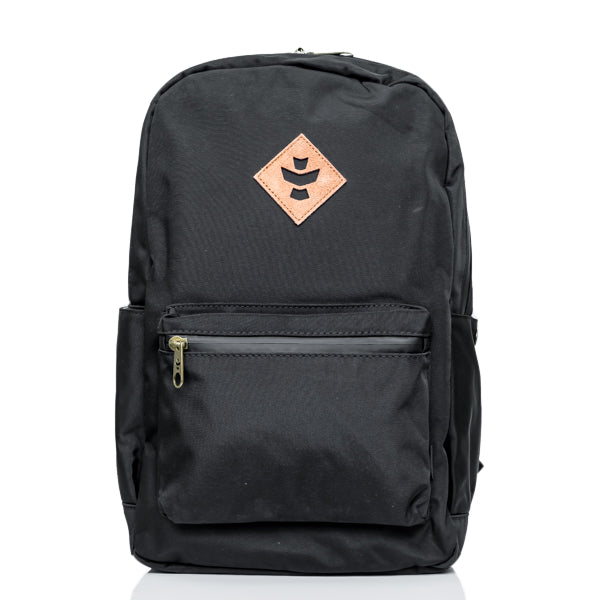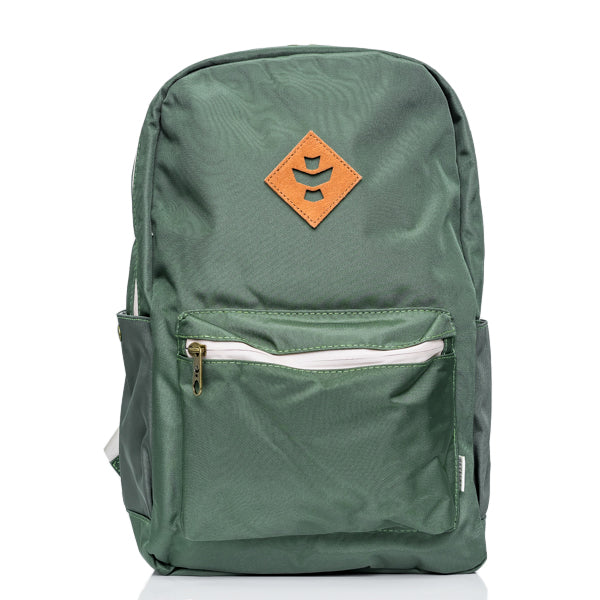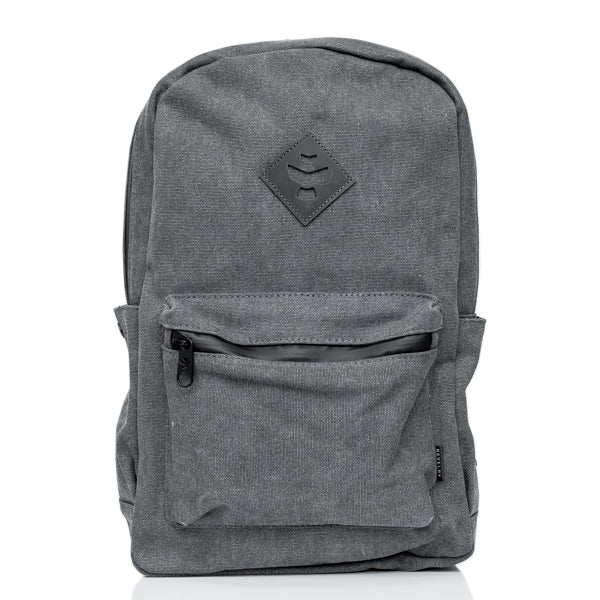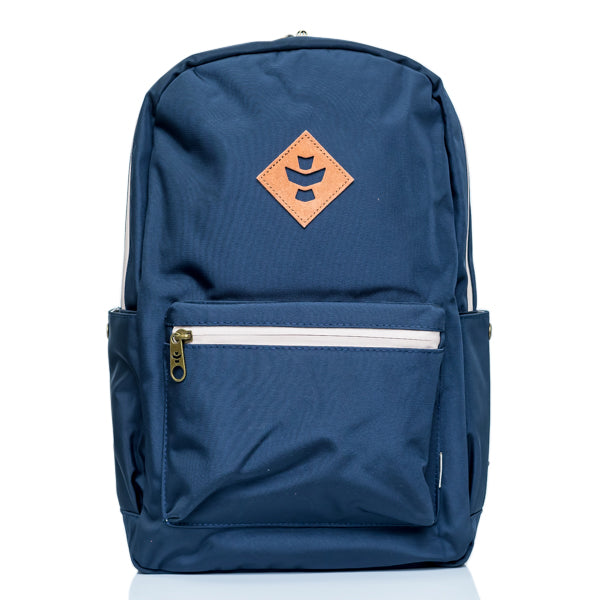 Revelry Supply The Escort Smell Proof Backpack
Smell Proof and Water Resistant Backpack With Style
The Escort Backpack from Revelry Supply is the ultimate smell proof and water resistant backpack for everyday use. This backpack is designed to be inconspicuous and provide safe transport of your goodies while concealing any odors. The Escort features clean design styling and enough pockets to stay organized.
Smell proof technology hidden in plain sight

Each bag has a nylon or cotton canvas exterior that has a heavy duty rubber backing. The rubber backing, that is invisible from the outside, works as our first line of defense by creating odor containment and resistance to water.
The carbon filter system has 3 separate layers. The two outer white layers are synthetic filters, and the middle layer is activated charcoal. Combined, these layers create a filtration system that soaks up all unwanted odors.
Although at first it looks solely cosmetic, the lining actually protects the filter system from wear and tear, allowing the bag to have greater longevity.
Product Specifications:
Dimensions: 17" x 13" x 5"
Volume: 18L
Smell Proof and Water Resistant
Custom Protective Lining
Lockable (Lock Sold Separately)
Double Side Pockets
Genuine Leather Accents
Carbon Filter System
Rubber-Backed Exterior
Waterproof Zipper
Laptop Divider
Secret Stash Pocket
Metal Hardware
Add text about your shipping policy
Add text about your shipping policy
Add text about your product warranty
Add text about your product warranty
Add text about your payment
Add text about your payment