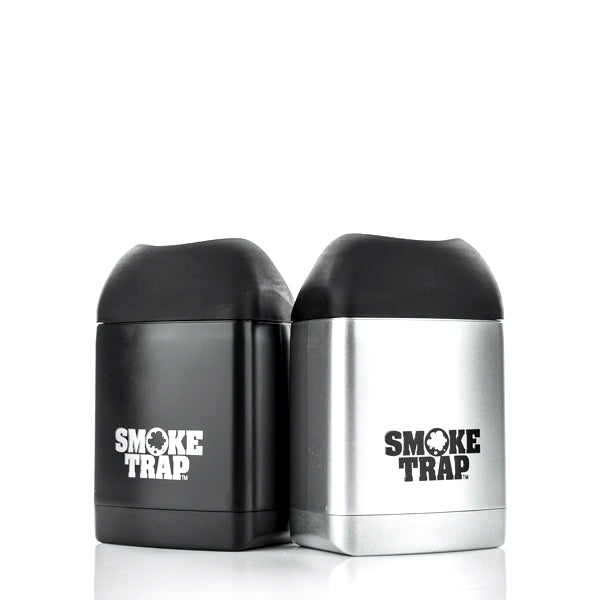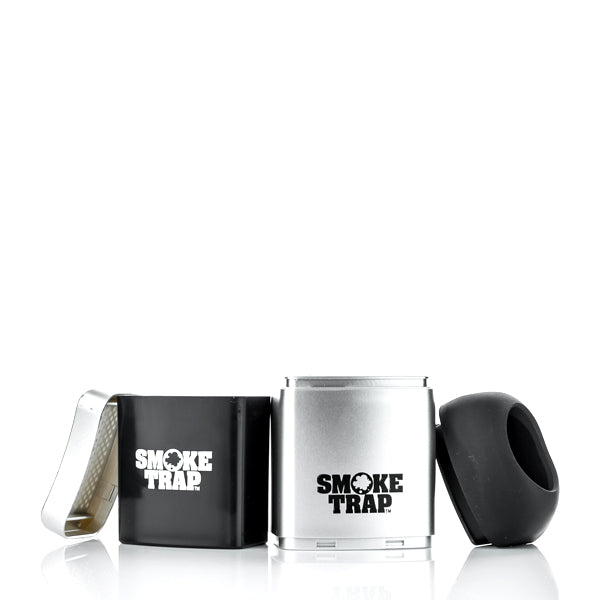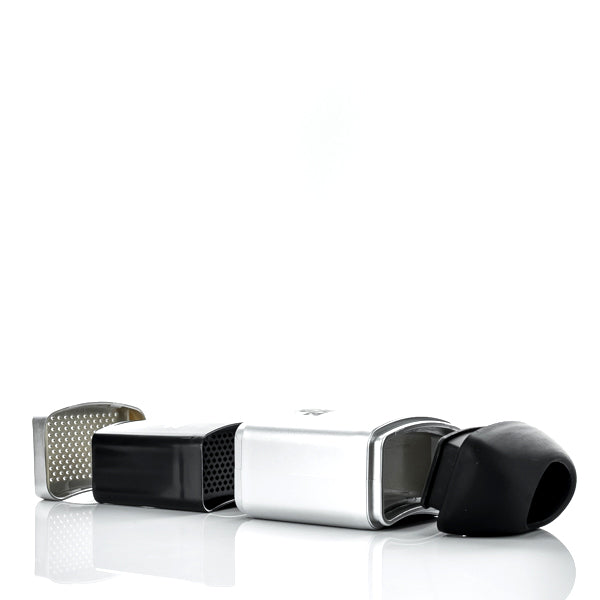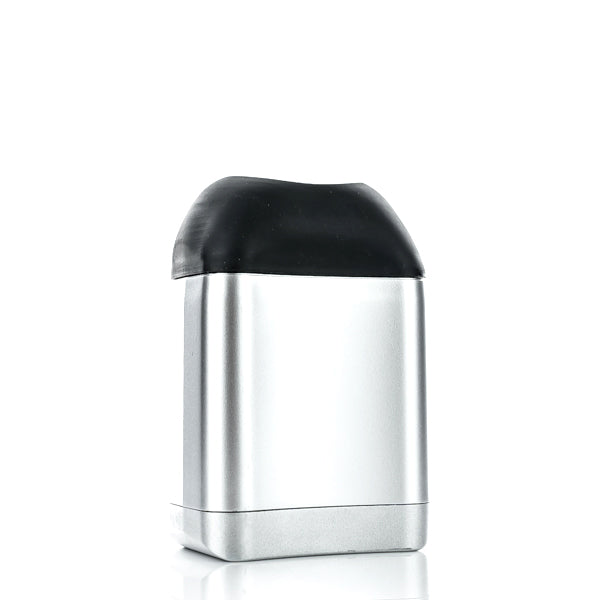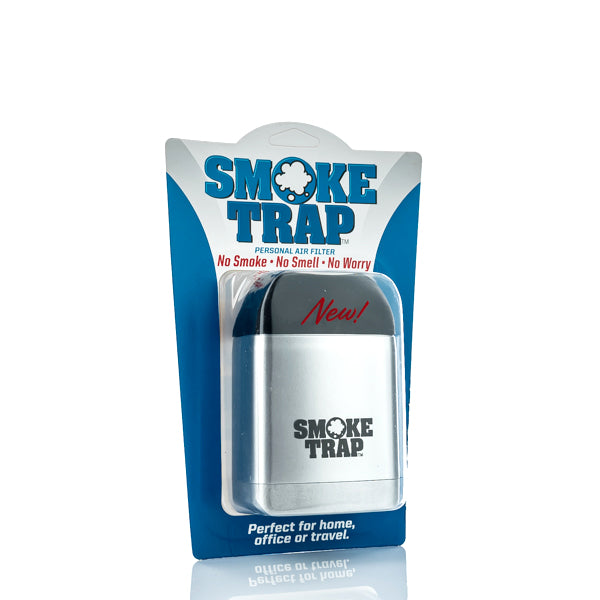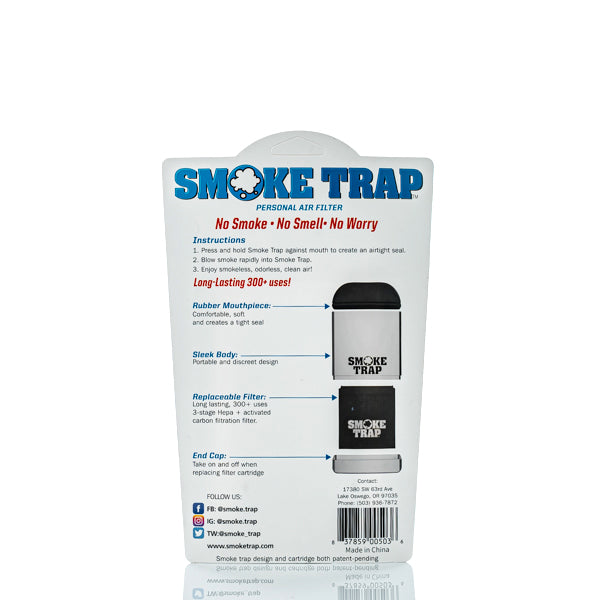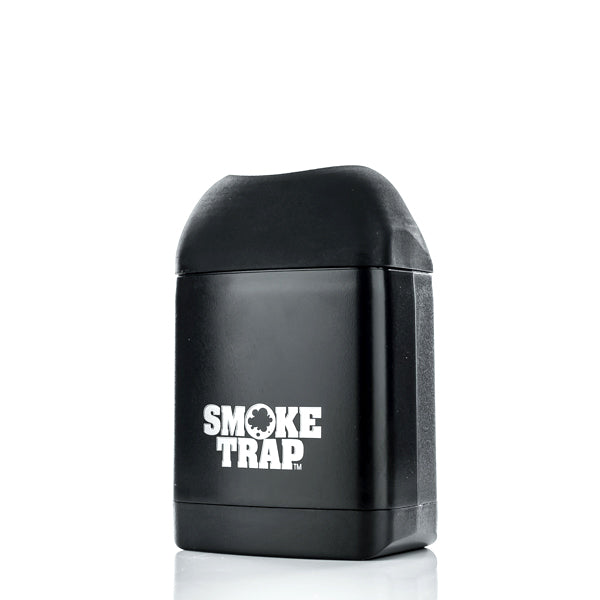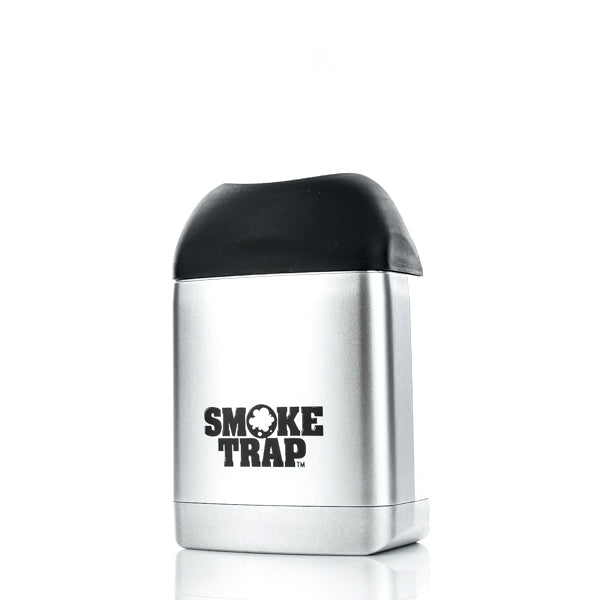 Smoke Trap 2.0 Personal Smoke Filter
Version 2.0 of the best portable personal smoke filter w/ interchangeable cartridges
The Smoke Trap 2.0 is a pocket sized filter unit with replaceable filter cartridge. This personal filter features a leak-proof comfortable rubber mouthpiece, easy to change filter cartridge, and a curved body design. Simply exhale your smoke into the filter and watch clean, odorless air come out.
The Smoke Trap 2.0 is the perfect smoking companion for anyone that loves flower but doesn't want the residual smell of smoke. To achieve the minimal amount of odor when toking up; simply pack a snapper, snap it, and exhale through the Smoke Trap. There will be no smoke coming from your bowl, and no smoke exhaled!
Pick up additional Smoke Trap 2.0 Replacement Filters so you're always prepared.
Product Specifications:
Leak-Proof Comfortable Rubber Mouthpiece
Sleek & Slim So You Can Easily Hide It & Bring On The Go
Easy To Use Replaceable Filter Cartridge System. 
Pocket Sized & Portable
3 Stage HEPA + Activated Coconut Carbon Filter To Eliminate Smoke & Smell
Upgraded HEPA Filter For Maximum Air Flow & Longer Filter Life (300+ uses)
Saves Money With Replaceable Filter Cartridges
Comes With Filter Inside Ready For Use
Add text about your shipping policy
Add text about your shipping policy
Add text about your product warranty
Add text about your product warranty
Add text about your payment
Add text about your payment