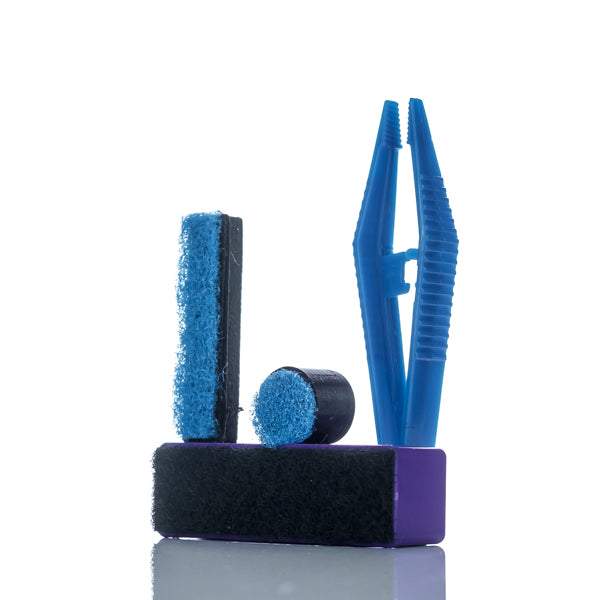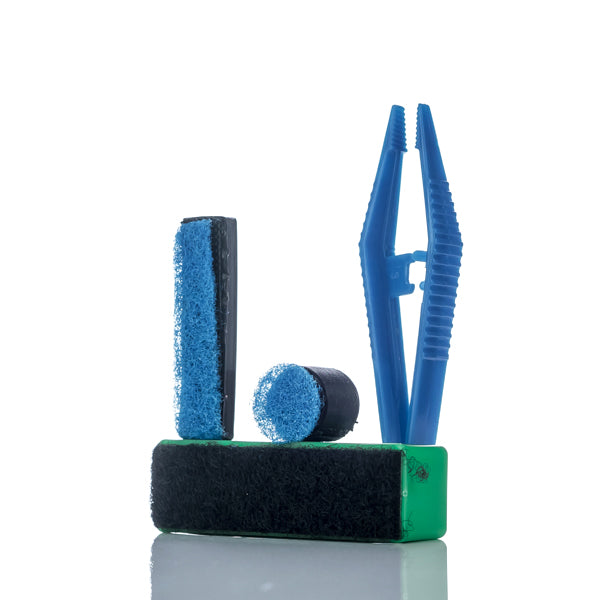 Snowtree BoroBuddy Magnetic Bong Cleaner
Scrub your glass piece clean from the inside with this magnetic bong cleaner
The BoroBuddy by Snowtree is a magnetic glass cleaner that sllows you to reach just about every inch of your bong from the inside. Utilizing a two part system, the BoroBuddy's scrubbing heads scrub the inside of the glass while being controlled by the outer BoroBuddy Handle. The scrubbing heads have replaceable pads that attach via velcro, while the handle features a soft pad that won't scratch your glass or any decals on the outside. Included with the BoroBuddy is a magnetic handle, circular magnetic scrubbing head, bar magnetic scrubbing head, a pack of replacement scrubbing pads, and plastic forceps to remove the dirty pads from the scrubbing heads.
How to clean your bong with the BoroBuddy Magnetic Glass Cleaner
Rinse your glass piece with warm water
Attach a scrubbing pad to either of the Magnetic Scrubbing Heads, and apply water or isopropyl alcohol.
Drop the BoroBuddy Magnetic Scrubbing Head, with scrubbing pad attached, into the neck or joint of your piece.
Simultaneously move the BoroBuddy Handle along the outside of your piece to connect with the Magnetic Scrubbing head through the glass.
Scrub away!
Rinse with water.
Enjoy your freshly clean glass piece!
Add text about your shipping policy
Add text about your shipping policy
Add text about your product warranty
Add text about your product warranty
Add text about your payment
Add text about your payment