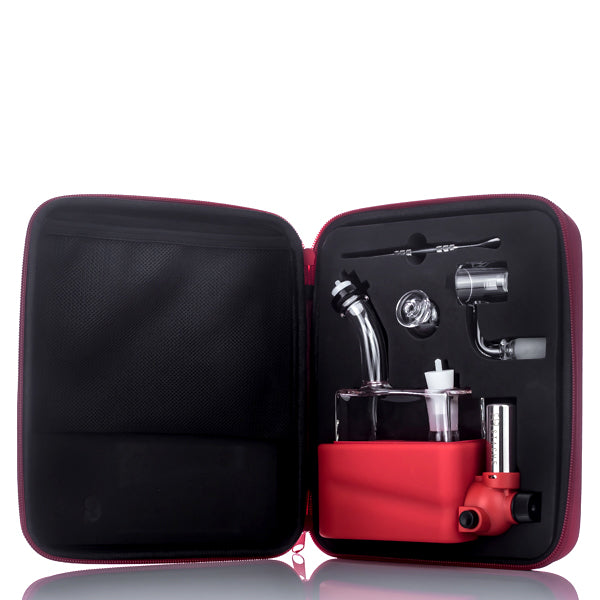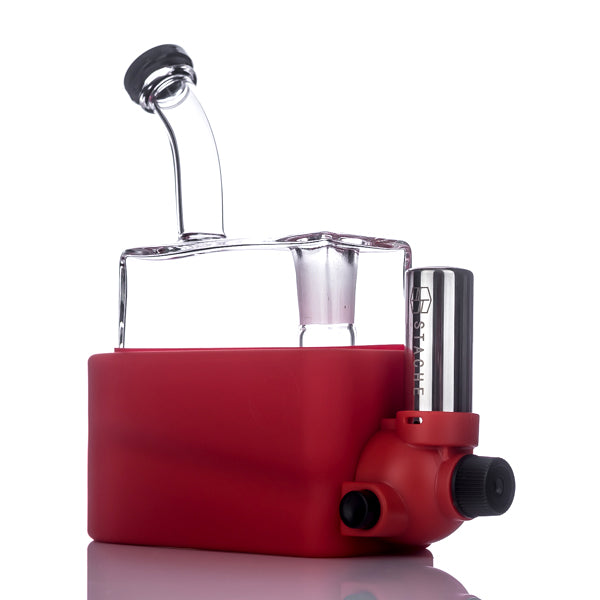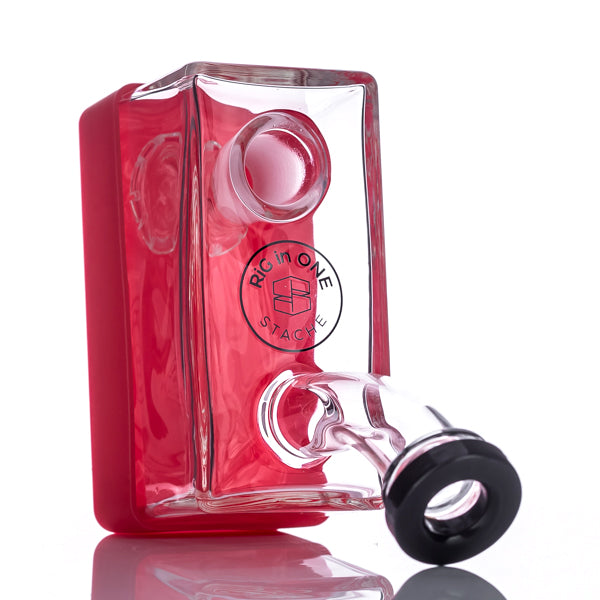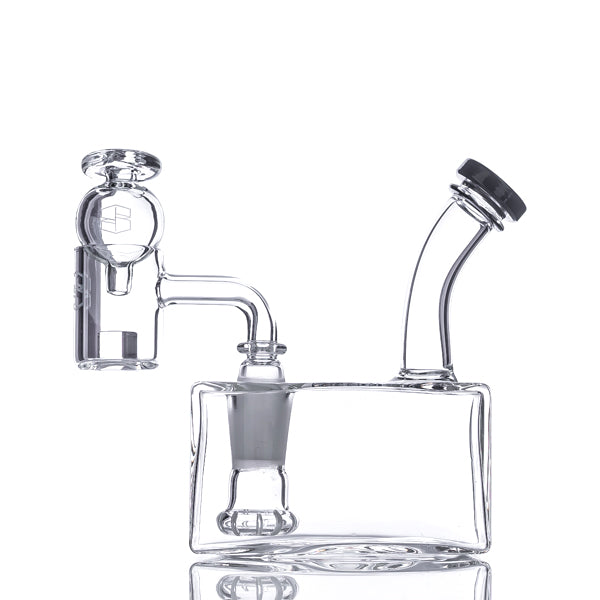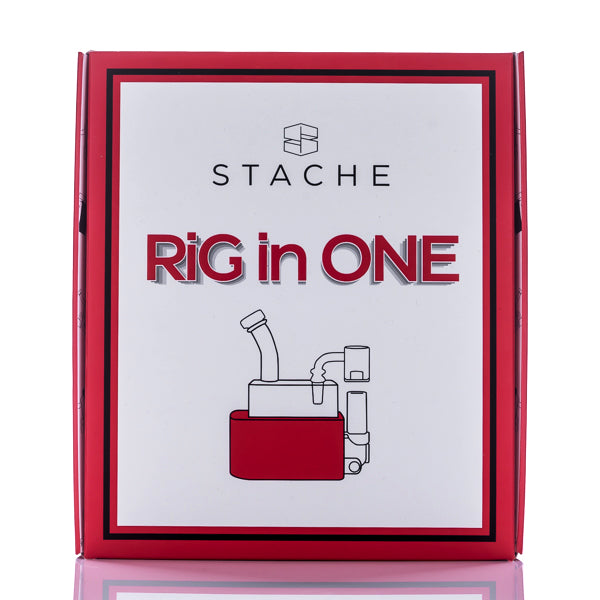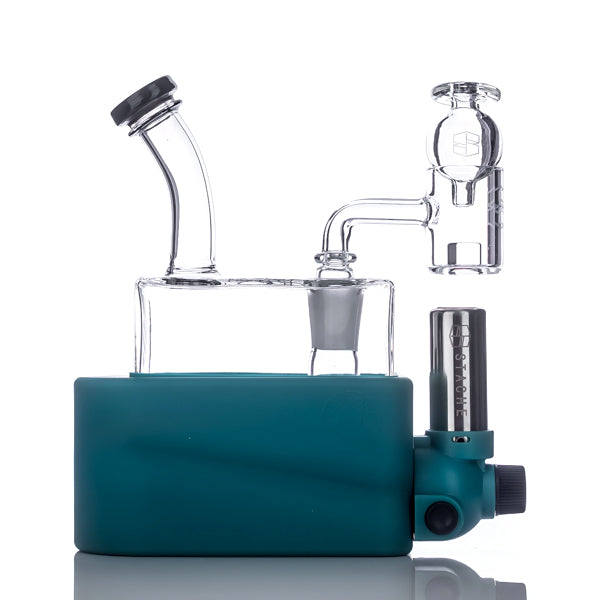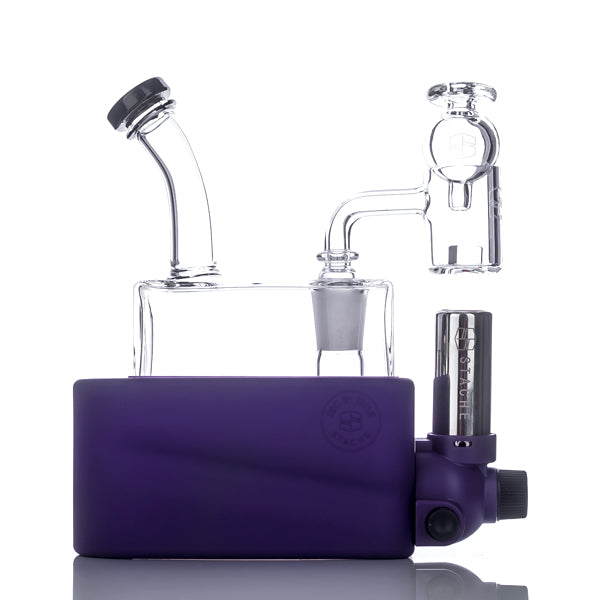 Stache Products RiO Matte - Rig in One
An All-In-One Dab Rig For At Home Or On-The-Go
Stache Products' RiO is an all inclusive portable dab rig. The RiO, or Rig in One, combines a proprietary base with built-in torch, with a rectangular dab rig. The rig is positioned perfectly with the torch head so that the banger can be heated simply and efficiently.
The Perfect Flame For Portability and Convenience
Stache Products developed a proprietary torch with the perfect flame specifically for this application. The torch has a non adjustable overflow valve and heat shield. The torch is removable and refillable, and comes empty.
Even Heat Distribution With The Core Quartz Banger
Included with the RiO Matte is a Stache Products Core Quartz Banger. This Banger is designed for even heat distribution, and works perfect will a bubble carb cap. This 3mm thick quartz banger is perfect for both cold starts and hot starts.
Convenient Carry Case for The Rig-In-One
Every RiO Matte comes in a high quality, color matched, padded carrying case that secures everything you need for dabs on the go. The case will keep and protect all parts of the RiO, and has a mesh pocket inside for concentrate containers or additional supplies. Use the included plugs to transport the RiO with water in the rig so that it will be ready to use a seconds notice.
Product Includes:
Boro Glass Mini Rig

Shower Head Percolator
14mm Female Joint
Silicone Base Sleeve

Core Quartz Banger
RiO Matte Color Base
Matching Color Torch
Stache Bubble Carb Cap
Dab Tool
Plug Set
High Quality Color Matched Carry Case
Add text about your shipping policy
Add text about your shipping policy
Add text about your product warranty
Add text about your product warranty
Add text about your payment
Add text about your payment