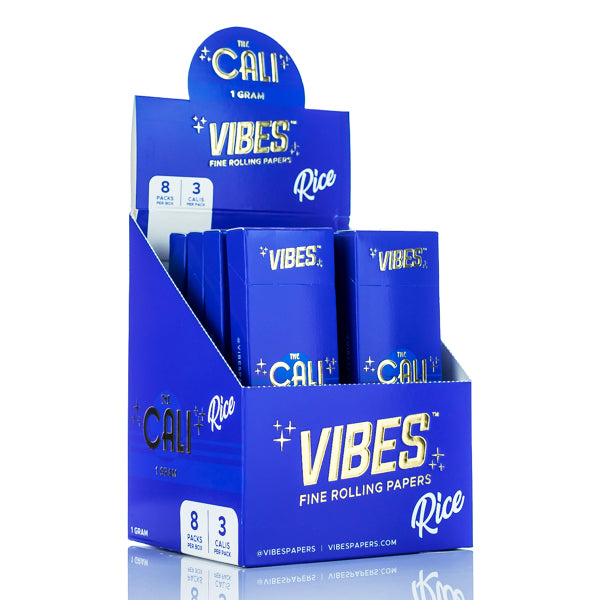 VIBES The Cali Pre-Roll Cone 1 Gram - 3 Pack - Case of 8
Sturdy 1g capacity pre-rolled cones to fill and enjoy
This listing is for a POP display box containing 8 packs of VIBES The Cali 1 Gram Cones.
Entrepreneur and prolific Bay Area rapper, Berner, brings you The Cali from VIBES. The Cali mimics Berner's signature rolling style down to the T (tip): a cylindrical pre-roll tube with a wide circumference that delivers optimal airflow, comfortable pulls, and a big-smoke experience. The Cali is all about the details and each cone is hand rolled to perfection.
The tips are developed to provide the stability needed to fill up the (empty) pre-roll, while also filtering out any unwanted particles. This is a 1G capacity Cali.
Product Specifications:
1G Capacity
Wide, Cylindrical Shape
Optimal Airflow
Big-Smoke Experience
Cultivated in France
Hand-Rolled in the Dominican Republic
Acacia Gun
Add text about your shipping policy
Add text about your shipping policy
Add text about your product warranty
Add text about your product warranty
Add text about your payment
Add text about your payment