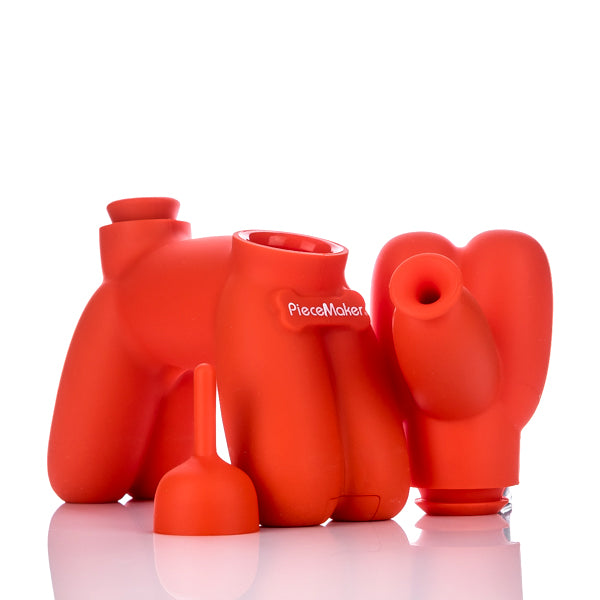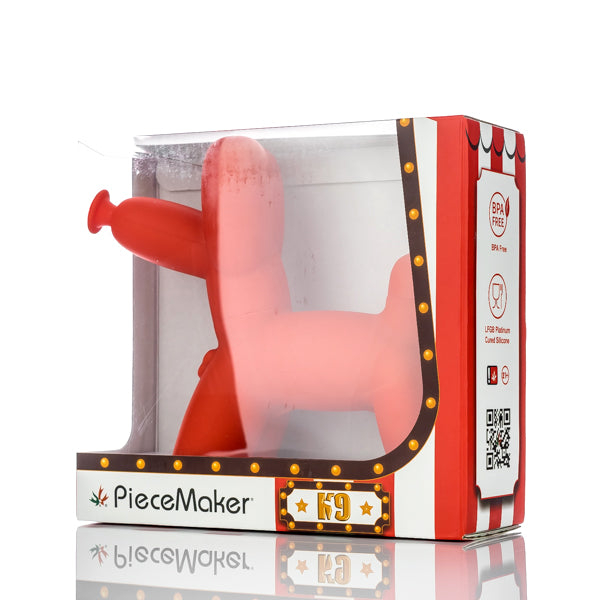 PieceMaker K9 Balloon Dog Silicone Water Pipe
A Ballon Dog Silicone Bong with Stash Compartment

PieceMaker presents the K9 Silicone Water Pipe, a uniquely designed silicone bong disguised as a balloon dog! This fun K9 is made from food grade BPA-free silicone with a stainless steel bowl piece. Part of the Kannimals series from PieceMaker; the K9 features an unbreakable stem with HEX-TEK diffusion, a hidden stash compartment, a cleverly placed carb, and a tail bowl cap. The head is removable as well for easy filling and easy cleaning, and has a reinforced stainless steel ring. This Kannimal has weighted legs for stability and the head can be turned without affecting the functionality.
How do you clean a silicone bong?
Silicone bongs are a great choice because they are unbreakable, unlike glass or acrylic. But how do you clean them? Silicone bongs are actually very easy to clean as well! Read our guide on How to Clean a Silicone Bong.

Product Specifications:
Height: 6.75"

Length: 5.7"

Puppy Kiss Mouthpiece

Stem Design: Removable Unbreakable Downstem

Single Percolator

Hex-TEK Diffused Downstem

Rear Carb
Bottom Stash Compartment
Stainless Steel Bowl Piece

Tail Bowl Cap
Add text about your shipping policy
Add text about your shipping policy
Add text about your product warranty
Add text about your product warranty
Add text about your payment
Add text about your payment